Veteran bill blitz
Gov. Ron DeSantis signed a slew of veteran-related bills into law Friday, including a measure that helps military families select schools tailored to their unique circumstances.
The measure (HB 429) mandates the Department of Education to establish a Purple Star Campus Program in Florida.
Under the program, schools will be recognized as a Purple Star Campus if they meet certain requirements such as military liaisons and reserved seats for military-connected students.
"We understand that people are coming and going from Florida all the time," DeSantis said. "We also understand that there are academic challenges that some of these students face as they relocate to new schools when their parent [who] serve in the military are transferred."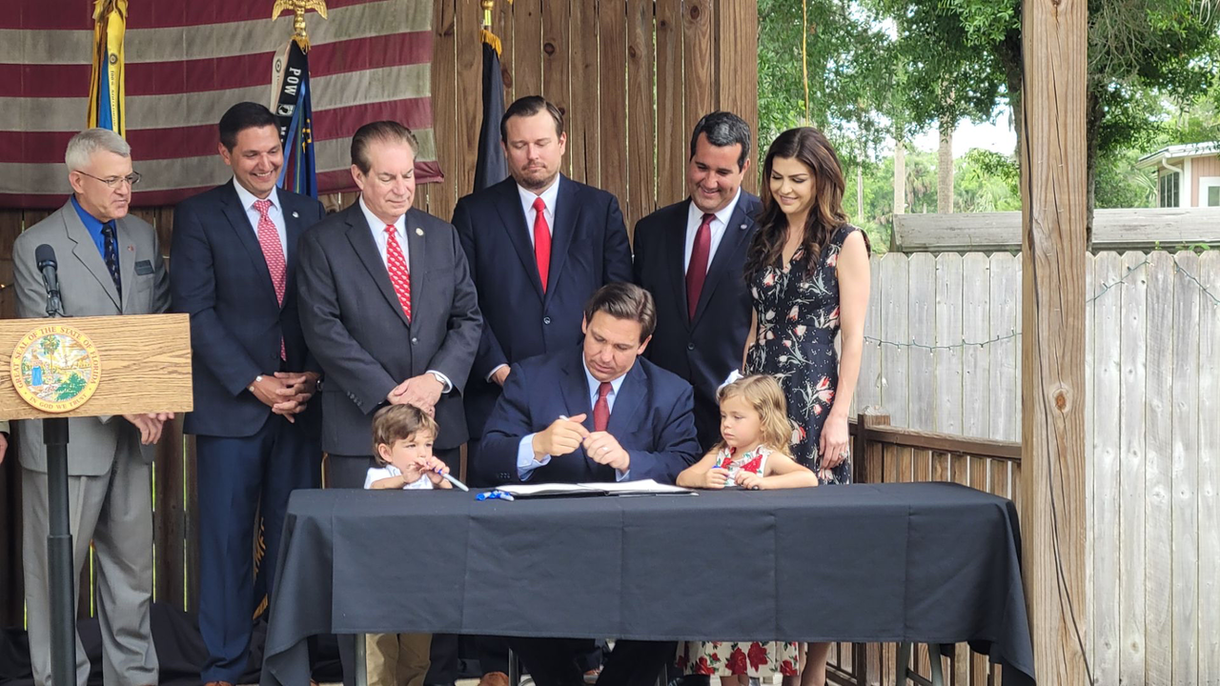 Notably, Florida is just the 10th state to develop and implement a Purple Star School Program.
DeSantis also signed a bill (HB 435) to make Florida…